card for paypal, facebook, amazon & more...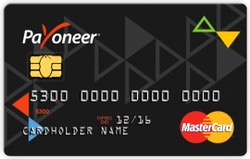 Need to receive payments from companies in the USA, the UK and around the world in South Africa, without all the frustration of trying to do international transfers or other methods? Payoneer offers a free prepaid MasterCard in South Africa that allows you to receive payments from PayPal, Amazon, Facebook, ClickBank, Google and many other companies that are usually difficult to access funds from in South Africa. If you receive payments via PayPal and want to withdraw the cash at any ATM then the Payoneer card is an excellent idea, with completely free signup. The card is mailed to you and should be received in your local postbox in South Africa in just a week or two, with no charge for getting the card. You may have already heard of the South Africa FNB PayPal account partnership, though for many people having to open another account is irritating. Payoneer offers a free prepaid MasterCard that you can use to receive payments from not just PayPal but many other international companies and you can use it wherever MasterCard is accepted, around the world. Forget all the time wasted and hassle of trying to make and receive payments from international companies in South Africa when you don't have to. Get more information on the list of companies supported or apply free in minutes now - visit www.payoneer.com

Another online payment system that lets you buy items on the internet without having to disclose your bank details is Ukash which is popular in the virtual casino world in South Africa. Ukash casinos are the preferred option for South African players because of local processing issues. For further information - visit southafricaonlinecasinos.co.za/ukash-casino
invest & spend with a 'gold' card...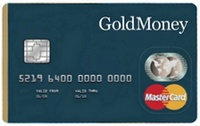 Need a credit card and don't qualify due to being blacklisted or having bad credit? An excellent option for a prepaid card with no credit checks in South Africa is Goldmoney which offers an easy way for anyone to save and invest in gold. Simply visit the website, create your account and make a deposit or receive funds then request your prepaid MasterCard. The funds that you have in your account are linked to the price of gold meaning that if the price of gold increases so your investment will increase. The service also allows you to make and receive payments and is an excellent starting point for anyone that has been looking to invest online and has always been scared off by the complexity or cost. Goldmoney makes it easy and affordable for just about anyone to open an account and start investing in gold without having to complete a lot of paperwork or invest a large amount of capital. Linked to your prepaid card you can spend your funds in South Africa or around the world, wherever MasterCard is accepted worldwide. If you have wanted to start investing, never had enough money or didn't know how then this could be a good way to start, get more information or sign up - visit www.goldmoney.com

There are many real money

online casinos

on offer at www.zebracasino.co.za

South Africans can play in Rands using many deposit options.
need a loan, even with bad credit?
CASHLOAN.co.za offer anyone the opportunity to apply for loans of up to R150,000 online and you can get pre-approved within 60 minutes during business hours. You will get notified of you loan decision via SMS and the money will be deposited soon afterwards, for you to use for whatever you like. CASHLOAN.co.za also accept applications if you are blacklisted, have a bad credit rating, defaults or garnishee orders and if possible they will do their best to help you get a loan. Having helped many people and only working with trusted loan providers you are guaranteed reponsible lending and efficient service. Forget wasting all day at the bank or searching all over the internet for easy loans online when you don't have to, apply free or get more information - visit www.cashloan.co.za

If you will be using your prepaid card to play online casino games then Casino Midnight offers a great resource for anyone trying to decide where to play. You can easily compare benefits as well as bonuses from different online casinos in South Africa and sign up in a just a minute or two and enjoy playing casino games online.
new cellphones & tablet PCs on contract...
Cellspot Cellular is here to help and offers a range of cellphones and tablet PCs on contract from major cellular service providers in South Africa and anyone can apply even if you are blacklisted, have bad credit and have been previously declined. Simply complete the short online application form and if approved your new phone will be delivered to you free of charge, with no SIM or connection fee. There are a wide range of options available from companies including Cell C, Vodacom, MTN and Virgin and you can choose options with airtime and/or data. Don't go without a new phone or tablet PC if you need one when they may be able to help, why not apply today - visit www.cellspot.co.za
trade forex, shares & commodities...
Trading online and making money is the dream of many people though they are often afraid of the risk or find it very difficult to make the start due to the technical aspect of learning to trade online. eToro offers a unique online trading platform with free signup as well as practice trading accounts with no risk of losing any real money, helping you to get into online trading easily. What is more eToro offers free coupons that allow you to trade with a real money coupon and keep any profits you make. What makes eToro different from other traditional online trading websites is the social aspect of the site which incorporates many features you will find on sites like Twitter and Facebook. If you do deposit money and are not keen to risk trying to trade yourself you can 'copy' the trades of top traders simply, meaning that when they profit you profit. You can easily search for other successful traders on the network, view historical stats and add them to your porfolio. If you are new to trading and want to learn there are also plenty of resources you can use to help you understand how to trade online. There are too many features of eToro to fit into this small space and if you are looking for a simple and secure online trading platform with no software to download, many users and a large and active community then there is a lot to offer. Sign-up free now in just a few minutes or with Facebook and enjoy the world of trading online and maybe even make some money - visit www.etoro.com
south african online casino guide...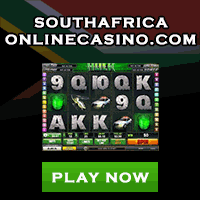 Interested in playing at South African online casinos? If so you may take comfort in knowing that there are many licensed and regulated online casino options for players from SA. Most online casinos available to South African players are either powered by Playtech or Realtime Gaming software. Software developed by these two providers boast large selections of games. Playing at casinos powered by these two software providers you can enjoy well over 250 games with many online slots, video poker, blackjack and other common casino type games. South African players who play at online casinos that provide services that cater to them will also have the opportunity to deposit and withdrawal in Rand (ZAR). Making deposits and withdrawals to and from SA online casinos is relatively straight forward as they accept all major credit cards including the NETELLER NetPlus card along with straight NETELLER transfers and other common eWallets, get started now - visit www.southafricaonlinecasino.com
compare bond quotes free online...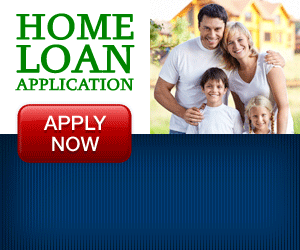 Planning on buying a new home or other property in South Africa and need a bond? Spending all day trying to find low bond rates in South Africa can be time consuming and frustrating and often has negative results. My Bond Quotes offers a free and simple online service that will allow you to easily get the lowest rates for your bond in South Africa, using leading bond originators. Applying online for a bond couldn't be easier and once you have completed the simple contact form an experienced home loans consultant will be in contact to try and help you get the best deal on your new bond in South Africa. Forget spending all day at the bank or applying at different bond orginators online when you don't have to, why not let My Bond Quotes do all the hard work for you. Complete a short application form and get the best deal on your home loan - visit www.mybondquotes.co.za